CONTACT US
Ningbo Flying Electronics Co., Ltd
Add:No.528.Jinyuan Road ,yinzhou investment & Business Incubation of Ningbo , China
Tel: +86-574-88136746
Fax: +86-574-88136627
Email: jason@nb-flying.com
Web: http://www. nb-flying.com
Logistic
Ningbo Flying electronics co.,ltd is located in the east of Ningbo's main river and near the major ports of Ningbo and Shanghai.

Being located in this area, we are able to positively take advantage of the excellent geographical environment, which is extremely convenient and efficient for transportation by air or sea to our customers.Because of our beneficial location, we have been fortunate to sell our products to many companies in various countries including Europe, America and South America, Middle East, and Southeast Asia.

The Ningbo Port is one of the four major international deep transshipment ports in China. It is a multifunctional port that consists of the entire harbor areas of Ningbo, Zhenhai, and Beilun, and is used as a waterway harbor port of entry. It has an astonishing sixty-one berths between 5000 and 25 displacement tons. Currently ranked the second best harbor in mainland China, the port also handles 800 million tons of cargo each year and has established business relations with nearly 500 harbors in more than 80 other countries and regions.
We guarantee that the reliability of our location itself ensures quick transport, in-time delivery and service to each of our customers.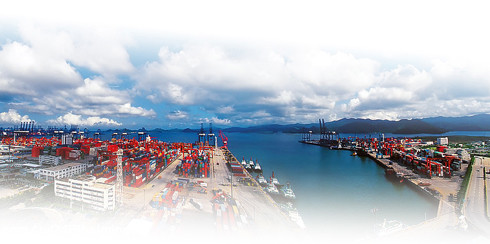 What's new
EXPO ELECTRONICA
Booth NO : 9D37
Date : Oct.12-15,2010
Booth NO : 1F10
Date : Apr.12-15,2011
Location : HongKong
Contact : Mr.Zhang.
Phone: +86-574-88136746-806